Posted May 19, 2023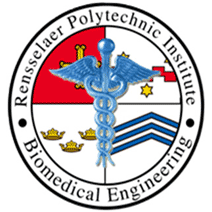 The department congratulates the graduates of the class of 2023 who received their degrees during commencement on Saturday, May 20. We were pleased to honor the graduates at the departmental graduation luncheon on Friday, May 19.
A total of 69 students graduated with a BS, 15 with a Masters, and 11 PhDs were awarded. The numbers reflect the popularity of our program.
In addition to honoring the graduating students, several awards are given:
J. Lawrence and Gertrude Katz Award in Biomedical Engineering: Amanda Su
Most-valuable Teaching Assistant Award: Samuel Stephen
Paul B. Daitch Memorial Award & The Class of 1967 Spectrum Award: Diana Stuzhuk
Zelda & David G. Gisser Prize in Biomedical Engineering: Robert Culibrk
Charles D. Dyce Memorial Award: Phoebe Veronica Demers
Congratulations to all graduates!