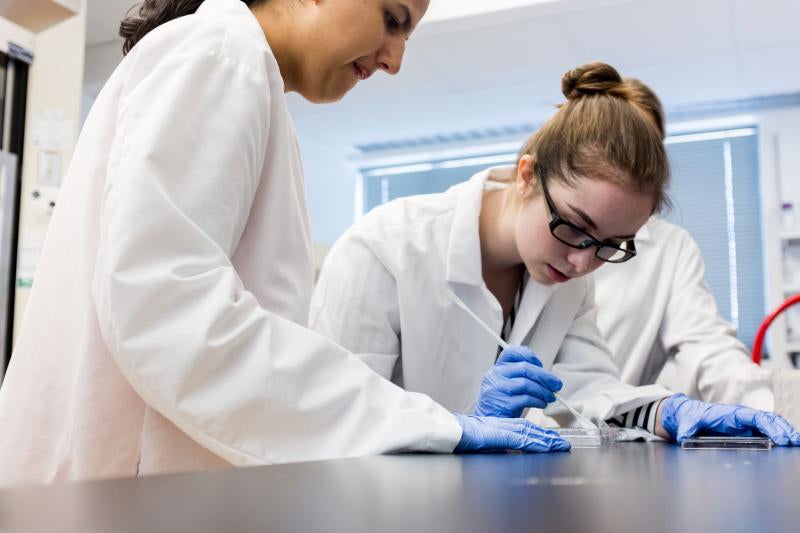 Biomedical engineering is a relatively new engineering discipline which focuses on the application of engineering principles to human physiology. The American Institute of Medical and Biological Engineering (AIMBE) has put together an excellent overview of the biomedical engineering profession. More information about the undergraduate BME degree program at RPI can be found below.
View Biomedical Engineering Profession Overview by AIMBE
Bachelor Program
Biomedical Engineering B.S., B.S. with Minor in Management, B.S. Premed Option
Concentrations: Biomechanics, Biomaterials, and Bioimaging/Instrumentation
Biomedical Engineering at Rensselaer is one of the oldest BME departments in the nation. For over 40 years, we have produced outstanding academics, industry leaders and research scientists. The department has undergone a rapid expansion over the last few years and plays a leading role in educating the biomedical engineering workforce of the future.
Students pursuing B.S. in Biomedical Engineering can specialize in one of three concentrations: Biomechanics, Biomaterials, or Bioimaging/Instrumentation.
Details can be found in the Undergraduate Handbook or the Course Catalog.
Accelerated and Interdisciplinary Degree Programs
Curriculum URL
http://catalog.rpi.edu/preview_program.php?catoid=20&poid=4514
Catalog URL
http://catalog.rpi.edu/preview_entity.php?catoid=20&ent_oid=1095&returnto=495
Request Info URL
https://apply-undergrad.rpi.edu/register/information_request
Apply URL
http://admissions.rpi.edu/undergraduate/index.html