Posted September 22, 2022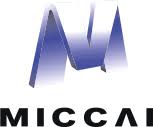 The Medical Image Computing and Computer Assisted Intervention (MICCAI) Society announced a collaborative paper from the DIAL and AXIS labs, "Cross-modal Attention for Multi-modal Image Registration" as Medical Image Analysis Best Paper Award runners up (Medical Image Analysis with IF 13.8).
The paper is authored by Xinrui Song, Hanqing Chao, Xuanang Xu, Hengtao Guo, Sheng Xu, Baris Turkbey, Bradford J. Wood, Thomas Sanford, Ge Wang, and Pingkun Yan. 
Learn more about the Elsevier Medical Image Analysis Best Paper Award here: http://www.miccai.org/about-miccai/awards/medical-image-analysis-best-p…;