Posted October 15, 2019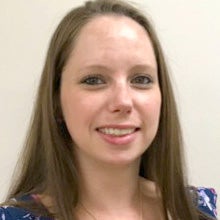 Elizabeth Blaber has recently been awarded a NASA Space Biology grant to participate on the BionM2 spaceflight mission with RosCosmos. The title of her grant is "Single cell analysis of bone marrow progenitor and differentiated progeny populations in response to long-duration spaceflight" and the mission is scheduled to launch in 2022.
The goal of the uncrewed Cosmos/Bion missions, the first of which was launched in 1973, is to investigate how the space environment affects living organisms, with emphasis on animal morphology and physiology, gravitational biology, and radiation biology. American investigators have taken part in a great number of experiments flown on nine Cosmos/Bion missions of different durations between 1975 and 1996, the Foton-M1 and Foton-M2 missions completed in 2005 and 2007, as well as a 30-day Bion-M1 mission successfully implemented in 2013. NASA's participation in the Bion-M2 mission will be another stage in NASA/RosCosmos research collaboration, which has successfully continued for over 30 years and profoundly expanded our knowledge of spaceflight effects on living systems.
Here is the link to the official announcement: https://www.nasa.gov/feature/nasa-selects-space-biology-experiments-to-…