Posted August 22, 2022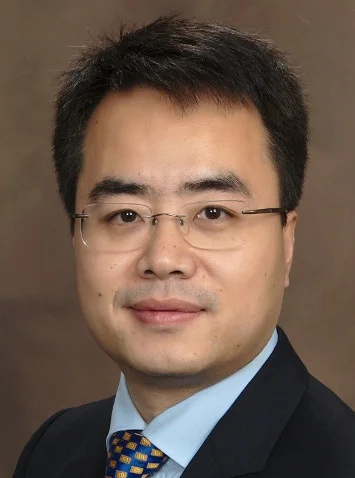 Dr. Pingkun Yan has been named the P.K. Lashmet Career Development Chair. The endowed professorship recognizes an exceptional faculty member early in their career who exemplifies a great commitment to undergraduate teaching and mentorship.
About Pingkun Yan:
Dr. Pingkun Yan is an Associate Professor at the Department of Biomedical Engineering at Rensselaer Polytechnic Institute (RPI). Before joining RPI, he was a Senior Scientist of Philips Research working at the clinical site at the National Institutes of Health (NIH). His research focuses on translational medical imaging informatics and image-guided intervention using artificial intelligence and machine learning techniques through close collaboration with clinicians.
Dr. Yan has published over 80 peer-reviewed articles which have been cited more than 6,000 times. His research work has also resulted in 10+ patent filings and issued patents.
Dr. Yan is a recipient of the NSF CAREER award and NIBIB Trailblazer award. He received the MICCAI Best Paper Award in 2005 for his work on segmenting blood vessels from magnetic resonance angiography by modeling the capillary action. In 2008, he was recognized as one of the four finalists of the Innovation in Industry Award by the New York Academy of Sciences for the contribution to prostate cancer diagnosis.
Learn more about Pingkun here: https://dial.rpi.edu/people/pingkun-yan
About the P.K. Lashmet Career Development Professorship:
Lashmet is a retired professor of chemical and environmental engineering. The anonymous gift which has grown into the P.K. Lashmet Career Development Professorship honors the quality of his teaching and Rensselaer's commitment to excellence in education and research. Rensselaer seeks to fill the chair with a professor in the early stages of his or her career, who serves a similar role as mentor to today's undergraduate students.