Posted August 26, 2022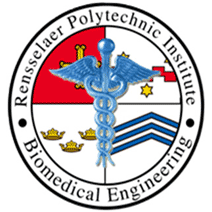 Rensselaer Polytechnic's senior design students Taylor Keyt, Katrina Bliss, Ali Bisaccia, Sonya Heldman, and Grady Habicht received the NCI Cancer Prize for their project, Neurosafe, from the 11th annual Design by Biomedical Undergraduate Teams (DEBUT) Challenge:
NCI Cancer Prize ($15,000): Neurosafe, Rensselaer Polytechnic Institute, Troy, New York
The Neurosafe skull fixation device provides the structural support needed to protect the vulnerable brain after operation while incorporating movement to accommodate brain swelling and subsequent shrinkage.
About Biomedical Design: Biomedical Design, led by Drs. Hisham Mohamed and George Lee, is a capstone design experience in which students work in teams, with the guidance of industry experts, to tackle a biomedical design problem using methods drawn from innovative engineering and the physical and mathematical sciences. Team Neurosafe was part of the 2022 cycle of Biomedical Design.
About DEBUT: DEBUT is led by the National Institute of Biomedical Imaging and Bioengineering, intended to award those who have designed technological solutions to unmet health care needs. DEBUT received 73 applications from 43 universities in 19 states, four countries (United States, Canada, China, and Syria), engaging a total of 456 students this year. Awards will be presented at the annual BMES conference October 12-15.