Steven A. Goldstein, Ph.D.
Henry Ruppenthal Family Professor of Orthopaedic Surgery and Bioengineering Associate Chair for Research in the Department of Orthopaedic Surgery Professor of Mechanical Engineering Professor of Biomedical Engineering
University of Michigan
Isermann Auditorium, CBIS, Rensselaer Polytechnic Institute
Thu, December 09, 2010 at 2:00 PM
The remarkable potential for repair and regeneration of bone is well known, and there has been considerable progress in understanding the cellular and molecular basis of these processes. Many factors have been shown to influence the rate, extent and reliability of bone repair and regeneration, including; vascular supply, nutritional support, progenitor cell availability, and mechanical stability. From a clinical perspective, however, the greatest variability in success rates of repair has been attributed to mechanical factors. For the past 150 years, investigators have provided evidence supporting the powerful influence that local mechanical factors may have on controlling cellular differentiation and matrix expression and in turn the overall rate of healing.
Furthermore, most therapeutic or interventional strategies have evolved to incorporate mechanical considerations. Despite the well-recognized interplay between mechanical and biologic regulators of these processes, the underlying mechanisms or parameters that control the mechanobiologic regulation of repair and regeneration remain only partially understood. Buoyed by continuing substantial clinical challenges, the incentive for unraveling these processes remains great!!!
The purpose of this presentation is to provide an overview of a dominantly experimental program and research strategy to contribute to our understanding of the interplay between the biologic and mechanical regulators of bone repair and regeneration. The studies combined a hierarchical view of bone structure-function properties with a series of unique in vivo models. The presentation will also include perspectives on the need and value of a multidisciplinary approach to these studies
and what it means to truly means to be part of a team composed of bioengineers, biologists and clinicians.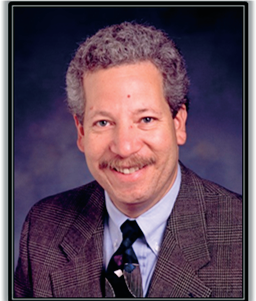 Steven A. Goldstein, PhD. is the Henry Ruppenthal Family Professor of Orthopaedic Surgery and Bioengineering and Associate Chair for Research in the Department of Orthopaedic Surgery at the University of Michigan.
Dr. Goldstein's research is in the area of musculoskeletal science and focuses on connective tissue diseases, their prevention or treatment. His large and diverse research program includes studies ranging from fracture repair and reconstructive surgery, to investigating the mechanisms associated with inherited or degenerative connective tissue fragility to the development of strategies for tissue regeneration. Some of his findings have led to the development of a variety of implants and instruments, gene-based therapeutics for wound repair and novel diagnostic technology for tissue degradation.
Dr. Goldstein has published over 180 peer reviewed papers, has more than 25 patents, has developed several implants or surgical instruments that are currently being commercialized and was a founder of two companies. He has served as a consultant for more than 20 companies and has or is serving on the scientific
advisory board of six start-up companies.
Dr. Goldstein completed his undergraduate education at Tufts University, receiving a B.S. Degree in Mechanical Engineering in 1976. He subsequently entered the University of Michigan and was awarded the M.S. degree in Bioengineering in 1977 and Ph.D. in Bioengineering in 1981. He joined the faculty at the University of Michigan in 1981and holds joint appointments as a Professor of both Mechanical Engineering and Biomedical Engineering .