Lori Setton, Ph.D.
Bevan Distinguished Professor of Biomedical Engineering and Orthopaedic Surgery
Duke University
Isermann Auditorium, CBIS, Rensselaer Polytechnic Institute
Thu, May 07, 2015 at 2:00 PM
Intervertebral disc disorders contribute to pain and   disability in millions of affected individuals annually, such that back pain is ranked as #1 in disease impact in the USA.  Pathological changes in the resident cells of the intervertebral disc, the nucleus pulposus cells, drive the loss of intervertebral disc height, tissue destruction, altered material properties and ultimately tissue failure that define the onset of intervertebral disc disorders.  Unlike cells of other musculoskeletal tissues, these  nucleus pulposus cells are derived from notochord and exhibit unique responses to physical factors in the intervertebral disc that may explain their poor survival and health in the adult. Our laboratory has studied the micromechanical environment of the nucleus pulposus cell using experimental methods and computational models that suggest factors that contribute to onset of pathology in the adult.  We have also advanced knowledge of environmental cues that promote a healthy, biosynthetically active nucleus pulposus cell, factors that can be manipulated to attenuate promote tissue regeneration and control of progenitor cell differentiation.  In this talk, we will describe our work from fundamental studies of cell micromechanical  environment, to the engineering of substrates and protein-conjugated biomaterials for intervertebral disc matrix regeneration.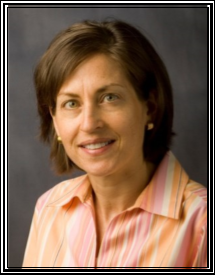 Dr. Setton received her B.S.E. from Princeton University in Mechanical and Aerospace Engineering, with M.S. and Ph.D. degrees in Mechanical Engineering from Columbia University. Dr. Setton joined the Department of Biomedical Engineering at Duke University in 1994, where she has serves as the Bevan Distinguished Professor of Biomedical   Engineering and Orthopaedic Surgery. Dr. Setton's research focuses on understanding the mechanisms for degeneration and regeneration of soft tissues of the musculoskeletal system.  Recent work focuses on development of in situ forming hydrogels for drug delivery and tissue regeneration in the knee joints and spine. She has funded her lab through grants from the NIH, NSF, Whitaker Foundation, Coulter Foundation, OREF, AO Foundation, and North Carolina Biotechnology Center and research agreements with many corporations. Dr. Setton has over 150 peer-reviewed publications and has licensed technology for commercial development.  She has served on the Editorial   Advisory Boards of the Annual Reviews of Biomedical Engineering, Journal of Biomechanical Engineering, Osteoarthritis and Cartilage, and Journal of Biomechanics. She has also served as a permanent member of NIH study section and NSF review panels, as a consultant to NIH and AAOS, and on the Boards of the Biomedical Engineering Society, Orthopaedic Research Society and World Council on Biomechanics.  Dr. Setton is a Fellow of the BMES, the AIMBE and has received a PECASE Award, Dean's Award for Outstanding Research, Graduate Dean's Award for Excellence in Mentoring, and ASME's Mow Medal.