Mina Bissell, Ph.D.
Faculty of four Graduate Groups in UC Berkeley: Comparative Biochemistry, Endocrinology, Molecular Toxicology, and Bioengineering (UCSF/UCB joint program).
Lawrence Berkeley National Laboratory
Isermann Auditorium, CBIS, Rensselaer Polytechnic Institute
Thu, April 13, 2017 at 2:00 PM
Research in the last three decades has been focused on the crucial role of extracellular matrix (ECM), and in particular laminin 111, as fundamental regulators in breast cancer. This molecule plays an extremely important role in organ- and tissue- specificity and form and function. The ECM of each tissue dictates how normal remains normal and how aberration in its components or the loss of laminins will eventually lead to genomic instability and cancer. I will discuss, the important role of laminin and its receptors in drug resistance and therapy. Our current data connect laminin1 and laminin5 to regulation of p53 and many other transcription factors in physiologically relevant 3D models. Finally, our current findings indicate a direct mechanical connection between the ECM and the nucleus and this is consistent with our discovery that nuclei contain a tunnel with cytoskeleton bundles connected to the nuclear envelope.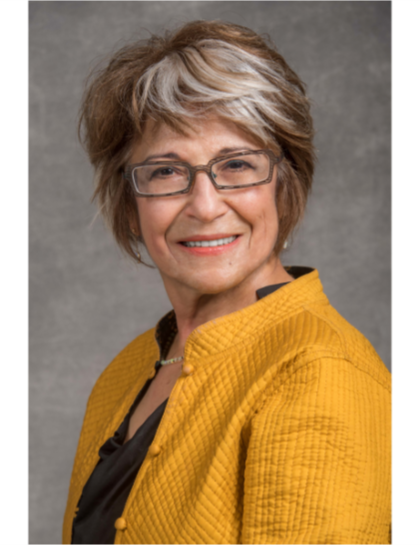 Mina Bissell, Ph.D. is Distinguished Scientist, the highest rank bestowed at  Lawrence Berkeley National Laboratory (LBNL) and serves as Senior Advisor to the  Laboratory Director on Biology. She is also Faculty of four Graduate Groups in UC  Berkeley: Comparative Biochemistry, Endocrinology, Molecular Toxicology, and Bioengineering (UCSF/UCB joint program). Having challenged several established paradigms, Bissell is a pioneer in breast cancer research and her body of work has provided much impetus for the current recognition of the significant role that extracellular matrix (ECM) signaling and microenvironment play in gene expression regulation in both normal and malignant cells. Her laboratory developed novel 3D assays and techniques that  demonstrate her signature phrase: after birth, "phenotype is dominant over genotype."  Bissell earned her doctorate in microbiology and molecular genetics from Harvard Medical School, won an American Cancer Society fellowship for her postdoctoral studies, and soon after joined LBNL. She was the    founding Director of the Cell and Molecular Biology Division and later the Associate Laboratory Director for all Life Sciences at Berkeley Lab where she recruited outstanding scientists and developed a strong program in cell and molecular biology and breast cancer.  Bissell has published more than 400 publications and is one of the most sought-after speakers in the field. She has received numerous honors and awards, which include: U.S. Department of Energy's E.O. Lawrence Award, AACR's G.H.A. Clowes Memorial Award, the Pezcoller Foundation-AACR International Award, Susan G. Komen Foundation's Brinker Award, BCRF Foundation's Jill Rose Award, Berkeley Lab's inaugural Lifetime Achievement Prize, American Cancer Society's Medal of Honor (Highest Honor), MD Anderson Cancer Center's Ernst W. Bertner Award (Highest Honor), the Honorary Medal from the Signaling Societies in Germany, ASCB's E.B. Wilson Medal (Highest Honor), and the 2017 AACR Award for Lifetime Achievement in Cancer Research. Bissell is an inspiring mentor and in her honor, the University of Porto, Portugal established the Mina J. Bissell Award which is given every three years to a person who has dramatically changed a field. She is the recipient of Honorary Doctorates from both Pierre & Marie Curie University in Paris, France and  University of Copenhagen in Denmark. Bissell is not only an elected Fellow of most U.S. honorary scientific academies, including National Academy of Sciences (NAS), National Academy of Medicine (NAM), and American Philosophical Society (APS), but she also sits on many national and international scientific boards and continues to engage in full-time research, among other scientific activities. Bissell currently lives in Berkeley, California with her husband, Montgomery. They have two children and five grandchildren.