Scott L. Delp, Ph.D.
James H. Clark Professor, Departments of Bioengineering and Mechanical Engineering
Stanford University
WebEx
Thu, February 04, 2021 at 2:30 PM
Movement is essential for human health. Unfortunately, many conditions, including cerebral palsy, osteoarthritis, obesity, running injuries, and stroke, limit movement at a great cost to public health and personal well-being. The proliferation of devices monitoring human activity, including mobile phones and an ever-growing array of wearable sensors, is generating unprecedented quantities of data describing human movement, behaviors, and health. Mobility data is also being collected daily by hundreds of clinical centers and research laboratories around the world. A focus of my laboratory is to overcome the data science challenges facing this mobility big data to improve human movement across the wide range of conditions that limit mobility. In this talk I will review results from analyzing movement data from 6 million individuals in over 100 countries around the world acquired using a smartphone app for activity and health tracking. This analysis has revealed new insights about physical activity levels and what factors are predictive of these activity levels.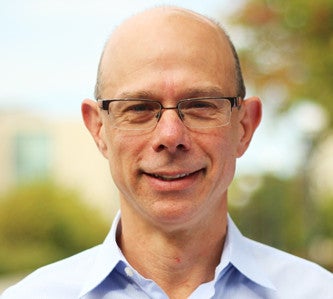 Scott Delp, Ph.D., is the James H. Clark Professor of Bioengineering, Mechanical Engineering, and Orthopaedic Surgery at Stanford University. He is the Founding Chairman of the Department of Bioengineering at Stanford, Director of the RESTORE Center, a NIH national center focused on measuring real world rehabilitation outcomes, and Director of the Mobilize Center, a NIH National Center of Excellence focused on Big Data and Mobile Health. Scott develops technologies to advance movement science and human health. Software tools created in his lab, including OpenSim and Simtk.org, have become the basis of an international collaboration involving thousands of scientists who exchange simulations of human movement. He has published over 250 research articles and has recently published a text from MIT Press entitled Biomechanics of Movement: The Science of Sports, Robotics, and Rehabilitation. Professor Delp has co-founded six health technology companies and is a member of the U.S. National Academy of Engineering.