Sarah E. Stabenfeldt, Ph.D.
Associate Professor, School of Biological and Health Systems Engineering
Arizona State University
WebEx
Thu, April 01, 2021 at 2:30 PM
Over 1.7 million persons sustain a traumatic brain injury (TBI) in the U.S. alone. TBI is initiated by a mechanical injury and leads to a biochemical injury that is largely responsible for long-term functional and cognitive deficits. However, there are limited clinical therapeutic treatment options currently available for TBI patients where notably none address the underlying pathology and only alleviate secondary symptoms (i.e. edema, intracranial pressure, etc.). This talk will focus on bioengineering approaches our lab is exploring to promote regeneration/repair after TBI that ranges from nanoparticle-based systems to stem cell transplantation.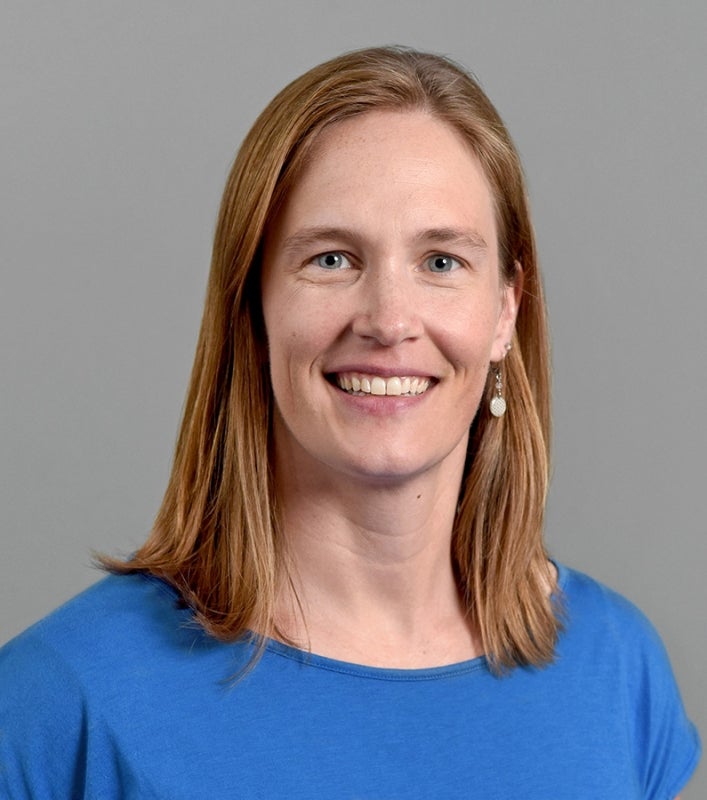 Dr. Sarah Stabenfeldt is an Associate Professor at Arizona State University's School of Biological and Health Systems Engineering. She received her B.S. in Biomedical Engineering from Saint Louis University and her Ph.D. in Bioengineering from Georgia Institute of Technology. Her current research projects span from nanoparticle delivery after brain injury to neural injury biomarker discovery to neural tissue engineering/regenerative medicine. Dr. Stabenfeldt's research is funded via federal (NIH, NSF), state (ABRC), and private foundation/clinical sources (Flinn Foundation, Phoenix Children's Hospital, Mayo Clinic). Dr. Stabenfeldt has received a number of prestigious awards including NIH Director's New Innovator Award (2014), NSF CAREER Award (2015), and Arizona Biomedical Research Centre Early Stage Investigator Award (2015). Additional honors include Emerging Investigator Journal of Materials Chemistry, B (2017), Emerging Investigator Biomaterials Science (2017), Fulton Exemplar Faculty (2018), and Emerging Investigator Journal of Biological Engineering (2019), and the Society for Biomaterials Mid-Career Award (2021).