Azadeh Kushki, Ph.D.
Associate Professor, Institute of Biomedical Engineering
University of Toronto
WebEx
Thu, April 21, 2022 at 2:00 PM
Neurodevelopmental conditions are differences in biology and behaviour that manifest early in life and can impact social interactions, cognitive functioning, and long term outcomes such as academic achievement, employment, and independent living. Examples of these conditions include autism spectrum disorder (ASD; prevalence 1 in 66) and attention deficit/hyperactivity disorder (ADHD; prevalence 7%). Neurodevelopmental conditions are highly heterogeneous, meaning the symptoms and profiles of difficulties can vary significantly among individuals with the same diagnostic label, and even across time and space for the same individual. This motivates a personalised approach to delivering interventions and supports; However, this approach can be highly resource-intensive and costly (e.g., intensive therapy for ASD can require 40hours/week of 1:1 support and cost up to $60k/year). Technology holds tremendous potential to address this challenge. In particular, technology-based supports are relatively inexpensive and accessible, and can be personalised to address the unique, time-varying needs of each child in everyday settings. In this talk, I will discuss our research on developing and evaluating these technologies, focusing specifically on wearables and augmented/virtual reality.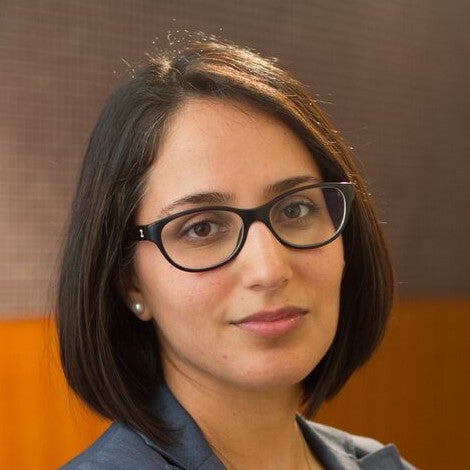 Dr. Azadeh Kushki is a Scientist at Holland Bloorview Kids Rehabilitation Hospital and an Associate Professor at the University of Toronto. Her research program is focused on the application of machine learning techniques to understand the neurobiology of autism spectrum disorder (ASD), and to develop technology-based supports for children with ASD and their families. Dr Kushki's research is highly translational with a strong focus on clinical application and commercialization. She has received over $43.6M in funding as PI, co-investigator, or collaborator, published over 40 journal articles, filed 2 patents, and developed two products currently being commercialized.